Services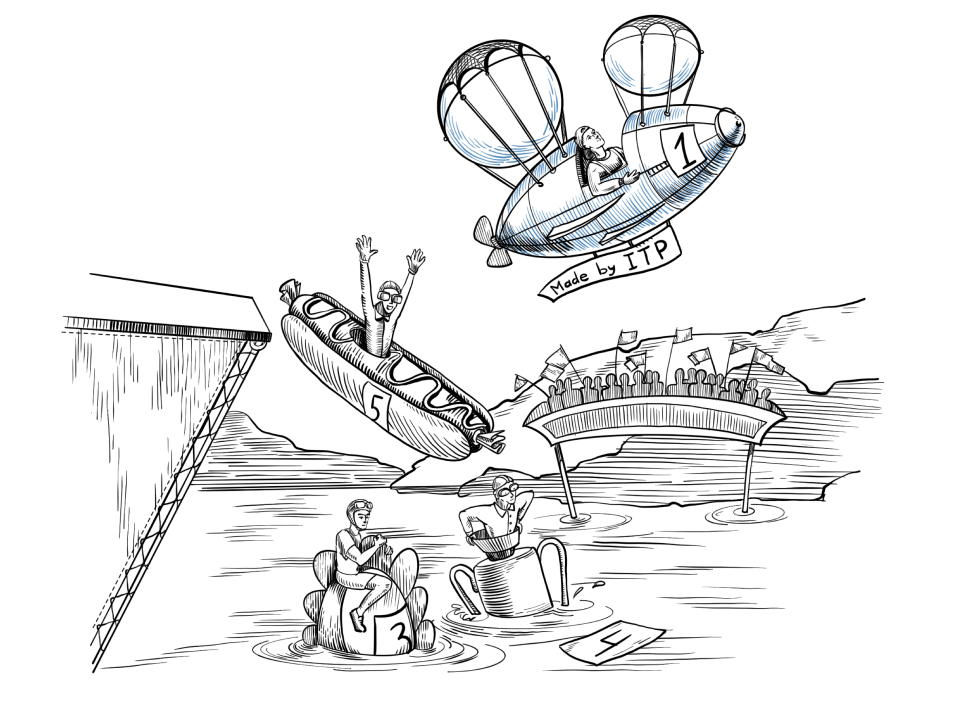 Digital Transformation
01
The benefits that digital transformation brings are no secret: less manual work and lower costs, faster business pace, fewer errors, more control and data-driven decision making. ITP develops and supports CRM, HRM, ERP, BPM and other kinds of data systems perfectly tailored to the workflow and goals of a company.
By digitalizing business processes, we not only help your business to solve its current challenges but also create reserve capacity and potential for future growth and expansion.
Our proud moment
A long-term partnership with a rapidly growing consulting company. We developed and launched a cloud-based CRM system with two linked mobile apps for our clients and the top-management team. The main power of the system is an AI module which processes, segments and prioritizes incoming applications.
Behind an intuitive user interface stands a failover microservice architecture which handles thousands of requests at a time. A module of external integrations assists the company by bringing new incoming applications automatically. Every single detail is tailored to help the business in conquering new heights, and we launch new services and upgrade the system regularly to make it even more effective. Case study.
Analyzing the business's needs & goals
Auditing the company's existent IT infrastructure
Composing technical requirements & specifications
Developing custom IT solutions
Integrating new modules into existent IT infrastructure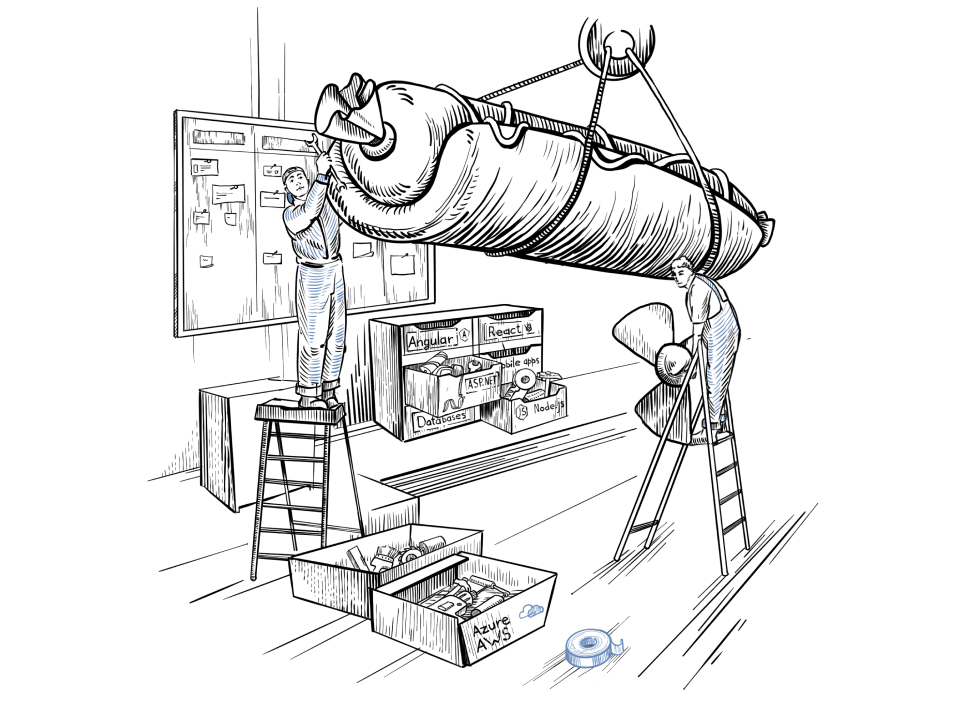 Outsourcing Services
02
Outsourcing is a highly advantageous business practice. Companies that opt for it can free up resources, cut hiring costs, and expand the talent pool.
Our experienced teams develop web and mobile services, ready to get to the helm of your project at any stage. We are proud to work with companies from all over the world, and new projects from any timezone are welcome. Contact us to get a team of professionals and optimize the expenditures on your project.
Our proud moment
During the recent year, we have tested 5 product hypotheses, 2 of which have evolved into nationwide companies. We have launched 4 MVP mobile apps for the existing web services. 85% of the technical debt left by the previous contractors has been settled. Two ITP teams worked on the projects remotely, each including 2 developers, a QA engineer, a market analyst and a designer.
Providing experienced remote teams
Developing minimum viable products
Creating proof-of-concept prototypes
Settling the technical debt
Extending In-house Teams
03
Outstaffing is a great solution to augment your team quickly with the necessary specialists. You increase the development capacity and get a high-quality output in time, while also avoiding recruiting, onboarding, and retention costs. ITP offers qualified professionals from our collective to work for you remotely. We provide a choice of candidates and seamlessly integrate them into your project team at any development stage. Our specialists adapt to your workflow, participate in all necessary meetings, and provide regular reports and documentation.
Our proud moment
Partnership with Data Wizards, a European Data Science company. ITP has assisted Data Wizards in launching a stable version of Bloom, a SaaS human resource management system. Currently, we are working together on the next version with enhanced features.
Data Wizards hired us at a critical point, two months before the due launch date. ITP specialists improved the weak database architecture, fixed API bugs and developed brand new user and admin interfaces. An English version of the product has entered the market and all the key performance indicators have been completed during the test period. Case study.
We offer:
Front-end developers
Back-end developers
Full-stack developers
QA engineers
UI/UX designers
Project managers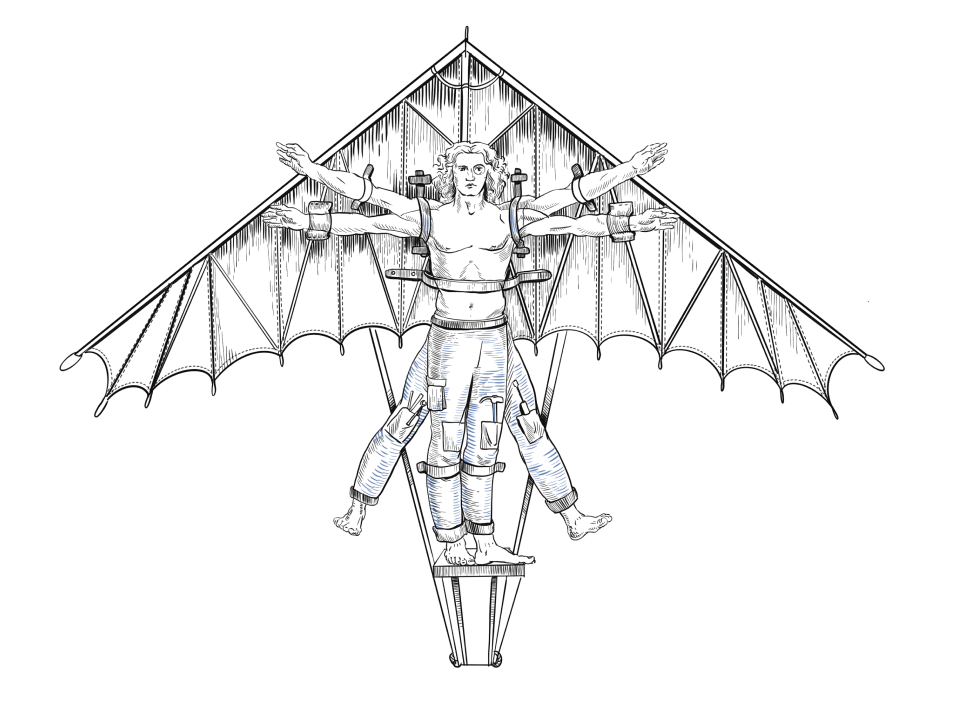 Startup Development
04
It is crucial to rely on an experienced team to conquer the market with an innovative idea. ITP is ready to navigate the full development cycle, starting from a brief and ending with the continuous support of a launched product. Clients from around the globe trust us to test their product hypotheses on MVP versions and digitalize the most complicated concepts.
Our proud moment
Launching UQREW app to the international market. UQREW is a hybrid of labor exchange and a social network for the construction industry in the USA, Mexico and Canada.
It took ITP 4 months to turn outdated and non-operating legacy code into a handy app available on App Store and Google Play. We have reverse-engineered the whole system and used a cutting edge technology stack to reassemble it, designing a convenient app for employers and employees. The test version has reached all key targets: 200 job offers, 100 locations, 50 workers and 10 companies. Case study.
We develop:
Web applications
Mobile applications
Integration between business data systems
CRM systems
HRM systems
Ecommerce
Edu Tech